The weekend didn't seem promising at the start. But it ended up being pretty darn good, all around.
Friday began with procrastination. I usually try to spend some good, solid time on Friday afternoons and evenings, finishing (or writing) pages for my Saturday morning workshop. Last Friday, though, I did anything *but*. I returned e-mails, I checked FaceBook, I made a to-do list, I organized my knapsack. I decided that maybe I was too stuck on the play I'm working on, so I should bring in pages of something else, and started typing those in from my long-hand notes. It wasn't very satisfying, though. I keep thinking about
this
play.
At about 7pm, I left the office and went over to Hollywood Forever Cemetery to see
Three Sisters
, featuring the fabulous Aileen Cho (who played Khim's sister in
Song of Extinction
) as Irina. Heidi Helen Davis (who directed
Song
) joined me. Wonderful play. Beautiful, beautiful, beautiful heaps of subtext under a surface story with just the right amount of action. Oh, Moscow! I was longing for it myself by the time the story ended, and crying for the three sisters who had found themselves mired very far away from where they wanted to be. We met up with Trey Nichols (who played Gill in
Song
) there, who happened to be reading
Huckleberry Finn
... A great night. The play was actually performed in an old, restored Masonic Lodge hall on the cemetery premises. Excellent cast and use of the space.
On the way home, I thought about my play. And thought about my play. But when I got home, I exercised. "I'll exercise first," I thought to myself. I lied to myself. It was 11:30pm... Then it was 2pm. There had been exercising and a snack and a check of the e-mail, but there had not been writing. So I set the clock for 6am. Maybe I would write then.
I got up at 7am. And I rewrote the first three pages of my play. And by the "first three pages," I mean the Character/Setting page, plus the first two pages. It took me so long that I was half an hour late to workshop, but... I wasn't sorry. I was sorry for my rudeness to the others in workshop, but I was so happy to have rewritten the beginning of my play! When we read my three measly little pages, it felt like a rebirth... a necessary change in the trajectory. Because you have to get the beginning right. If you don't start out right, how can you *go* right?
A small tangent. I've been struggling with this thing for a while. Last time I brought in pages, they didn't go well. (Appropriately. The group is *smart*.) So I went home that day, and looked up my notes from when I saw Edward Albee talk at the Great Plains Theater Conference. "What would Mr. Albee do?" I asked myself. And in his notes, he told me to be bolder. "Any play that doesn't hurt, in some way, to write, you should throw away," he said. "Form and content dictate each other," he said. "It is your responsibility not to bore, or confuse without reason, your smart and sober audience," he added. And also: "Each play you write should be your first play. Invent the form. Invent the experience. Always do more than you think you are capable of." And finally: "Plays are in the present tense always. It is dangerous."
I had been withholding things from the audience with the beginning I had before. Why? GIVE IT ALL!!! GIVE MORE!!! I don't know if I'll ever finish this play. I hope I will. But I feel like I'm at least in the ballpark, now. I should tape Mr. Albee's notes up above my computer, so I don't forget.
Back to the long weekend's activities. I saw
Battle Hymn
, produced by Circle X at [Inside] the Ford, on Sunday afternoon. Interesting play. I had some not-insignificant quibbles, but it was well-worth seeing -- amazing acting and an *incredible* use of the space. Beautiful, beautiful. Inspiring. I was supposed to do a War Plays Project event after the matinee, which didn't happen... which is a whole other story. But anyway! Good play.
On Monday, I jetted over to
Schwabel Studio
in Venice to have my picture taken for LA Stage Magazine. The costume designer for the 99cent shows was just finishing up when I arrived. We'll see how it turns out. I'm not terribly photogenic to begin with, and these are very frank photographs -- no makeup, and starkly lit. The naked truth. Actually, that might be a theme of Mr. Schwabel's -- there were quite a few photos of naked people in his studio. My mother would have been appalled... but seeing the place just made me vaguely nostalgic for the days when I lived in Venice Beach. It was a carnival every day, the highs and lows coming at you in a rollercoaster rush...
To round out the weekend, I received an e-mail from the folks at the Ecodrama Festival, which is going to be held at University of Oregon in Eugene in May.
Song of Extinction
was selected to be the winner of the playwriting competition! So I guess I get to go out there and play. I am delighted. Not only is it an honor, it's in my beloved home state of Oregon, which I'm always glad to go back to.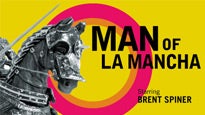 Tonight, I'm headed over to UCLA to see
Man of La Mancha
(Reprise at Freud Playhouse). Dream the impossible dream, people. Be bold. Keep writing.